Biography
Joe Marino is a professional 'quadruple threat' entertainer who possesses the rare ability of being able to instantly connect with his audience, no matter what their age range may be. A professionally trained singer, musician, actor, and dancer, Joe has been constantly performing since the age of eight, beginning with musical instruments....and eventually became very proficient in piano, organ, harmonica, guitar, bass, drums and voice.
As a child, Joe also found that he had a supreme talent for mimicry, whether it was vocal, musical or acting ability....and performed every chance he got as famous celebrities, singers, and musicians....duplicating every vocal nuance, guitar riff, piano chord, or body movement. Joe spent the next two decades honing all of his abilities to a razor sharp edge....parallel to the great Bobby Darin's life story..... and was taught by old school professionals on what it takes to be a true, well rounded performer....not just a singer or a musician.....but a professional entertainer that develops a bond with their audience right from the start, and one that can utilize all their talents rolled into one power packed show.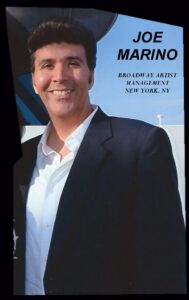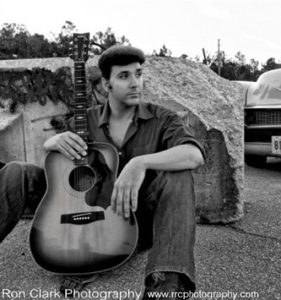 Joe began his career as a professional tribute artist...paying homage to some of the most famous and well loved celebrities in history such as: Elvis Presley, Buddy Holly, Johnny Cash, Jerry Lee Lewis, Roy Orbison, Tom Jones, Ray Charles, Frank Sinatra....and of course....Bobby Darin, to name just a few. Joe is still available today to recreate any one of these famous artists: completely down to their voices, movements, playing ability, and costuming. The tribute artist's world is a fun one, but it is limiting as far as getting work is concerned.....let's be realistic. So....Joe found a way to adapt and make his show better than just as a tribute artist in the years past. In 1996, Joe put together a band that consists of the best professional musicians/singers/entertainers this side of Las Vegas....and for the last 25 years has earned their status as one of the most sought after and well -respected bands in Southwest Florida. Joe Marino and his 4-piece group: Streets of Fire are an extremely versatile band that can play music from any decade and genre. Joe learned that if you want to survive in the entertainment game....you have to be willing to adapt, improvise and overcome. Joe is proud to be able to present his group with the ability to play any Classic Rock from the 50's, 60's, 70's, 80's, 90's, 2000's, Modern Top 40, Country, Island Tropical, Classic Jazz, and just about any other kind of music your event may call for.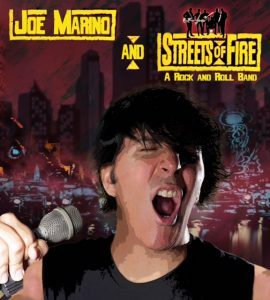 Joe Marino and Streets of Fire are expandable up to 6 pieces with the addition of a female singer and a saxophone player...or can be offered as either a four piece, a three piece, a duo, or just Joe Marino himself as a solo act with your choice of him playing guitar, piano, both....or just singing along to music tracks with no instrumentation. The possibilities and combinations are endless. Shows can be tailor - made to accommodate any budget. Joe has several other personal bands that he has founded and can be offered at your next event, such as:
Joe Marino's "Deuces Wild" Dueling Pianos Show is a high energy audience - interactive show that features two pianos facing head to head, two piano players, and one drummer. Three veteran entertainers performing any song request imaginable from the past to the present, celebrity impressions, sing-alongs, dance-alongs, and a whole lot of quick comedic wit along the way! Always a crowd pleaser for all ages, and tons of classic rock piano favorites!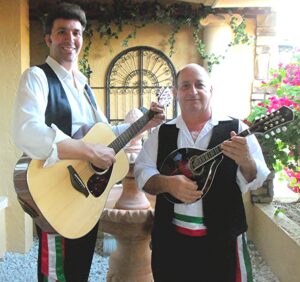 Joe Marino's: Sons of Italy (a strolling duo of acoustic guitar and mandolin that offers traditional folk music of Italy, and songs performed in fluent Italian and Sicilian dialects.)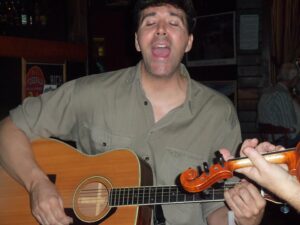 Joe Marino's: American Folk Duo (a strolling combination of Country, Bluegrass, and Celtic favorites featuring a fiddle and acoustic guitar.)
Since 1996, Joe Marino is a professional licensed booking agent in the state of Florida...and owns his agency:
Joe Marino Entertainment, Inc.